While you visiting Tangier, there is a couple of different tours that you can participate in. You can take the Tangier "Taxi" complete with your own tour guide or rent your own golf cart for exploring the island on your own time. For overnight guest the Tangier History museum offers 'Eco' tours via a kayak.
Cart Rentals

If exploring on your own is what you perfer 4 Brothers golf carts will rent you a cart for 2 hours or for 24 hours for the overnight guest. You can rent 2 seaters or 4 seat carts. Once finished just drop the cart off and it's just a short walk back to the Tour boat docks.
Tangier Taxi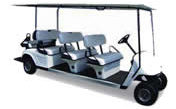 You can tour Tangier in one of it's famous "Taxi's".  A native of the Island will show you around the Island and point out different attractions and talk about Tangier's rich history. Once the tour is over they will drop you off at one of the Resturants or back to the Tour boats.
Eco Tours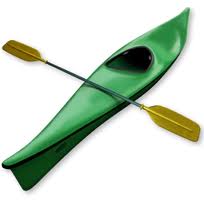 The Tangier Island History Museum offers a "ECO" tour. Take your kayak or rent one from the museum. You can see a very different side of Tangier. Once on the water explore different creeks and "guts" and view some of the Chesapeake Bay's finest untouched natural habitats.
The Museum offers a visual and vocal history lessons. View many different photographs and artifacts from the rich history of Tangier Island. There is also a short video about the lifestyle of growing up on Tangier Island. This is a must visit for any history buff.