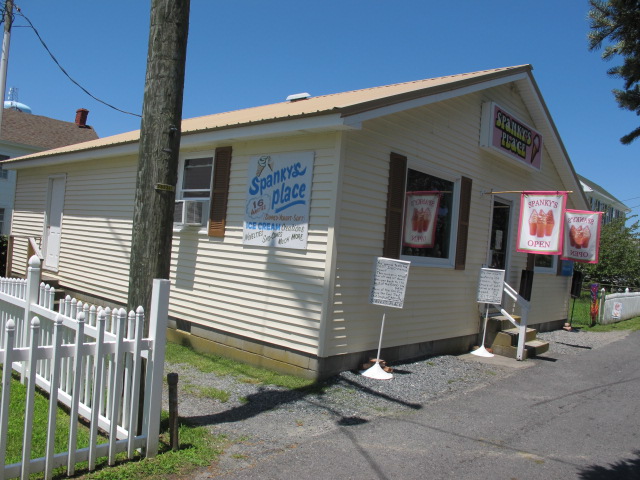 A vintage 1950's style ice-cream parlor where you have the choice of ice cream and soft serve.
Visit our '50's ice-cream parlor, where you have a choice of 16 varieties of scooped ice cream & 3 choices of soft serve.
You can't imagine what creations we have in store for you with such variety of ice cream
Wait!! That's not all! We also have a variety of lunch foods, choices of beverages & homemade cookies.
Back in the '70's my dream was to be an ice-cream vendor. My dream changed somewhat. In this decade I had the opportunity to purchase property and build my dream ice cream parlor. Thus, it became a reality in 1994. Spanky's Place was completed that summer and opened on July 2, 1994. I now incite you to be part of my dream. Come spend a small portion of you time at Spanky's Place, enjoy and ice cream creation…
Contact Us
Phone: (757)891-2514
Address: 16200 Main Street
Tangier, Virginia 23440