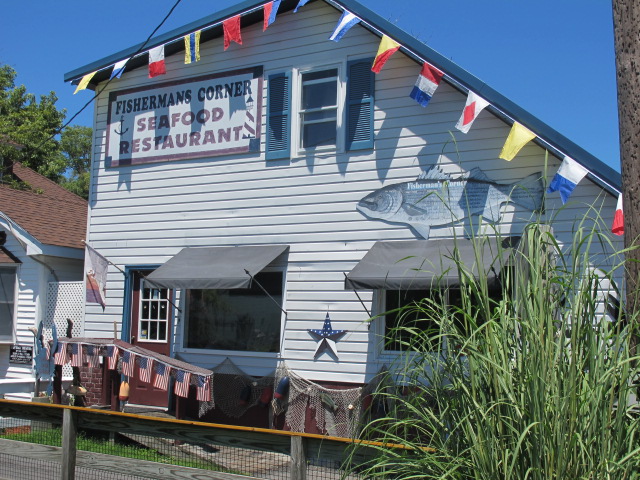 Fine Fresh Seafood prepared and serve by Tangier women using favorite island recipes. From crab cakes full of Chesapeake Bay crab meat to stuffed flounder, stuffed shrimp to our famous crab bisque. We also serve a variety of landlubbers favorites.
Fisherman's Corner was featured in the 2005 "Southern Living Magazine". They specialize in Stuffed Flounder, Soft Crab Sandwiches, Crab Cakes and Cream of Crab Bisque.
We even have menu choices for those customers that want a good steak or just a simple cheeseburger.
Children are always welcome with our kid-friendly menu.
Tangier Islanders Irene Eskridge and Stuart Parks acquired the Fisherman's Corner with the goal of serving the finest seafood with a full measure of southern hospitality. Join them today to enjoy a meal that will be a highlight of you island experience.
Download the Fisherman's Corner Menu.